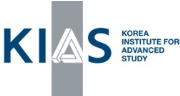 | | |
| --- | --- |
| Accommodation | Home > Accommodation |
NOTE: We have limited accommodation for invited speakers and poster presenters (contributing participants). Please indicate during registration if you need accommodation arrangements.

1. KIASTEL

KIASTEL is an off-campus studio-type housing building located nearby the KIAS campus. More detailed directions and information can be found in the housing confirmation document sent individually.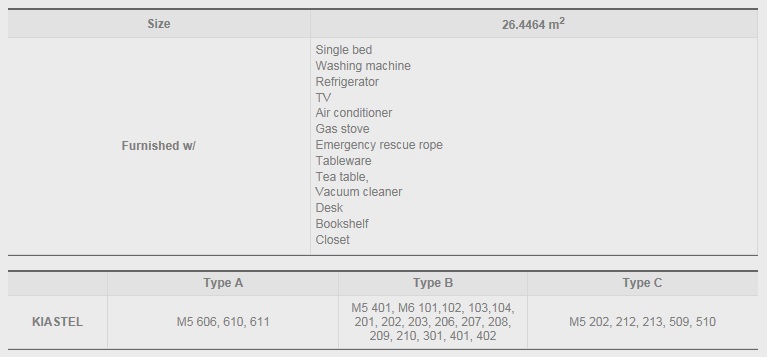 For more information, see KIAS homepage: http://www.kias.re.kr/sub06/sub06_05_02_03.jsp




2. Koreana Hotel, Seoul Korea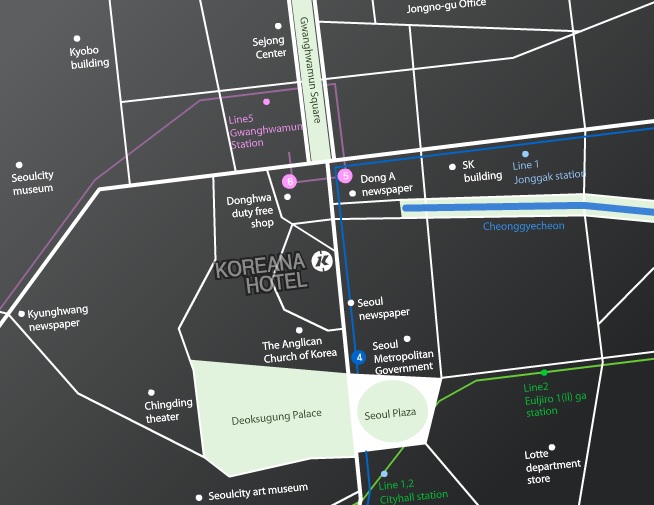 Address: 135, Sejong-daero, Jung-gu, Seoul, 100-101



Transportation


From Incheon Airport to Koreana Hotel

As the Republic of Korea is a relatively safe place to travel, it is highly advised to take the KAL Limousine Bus at the Incheon International Airport.

KAL Limousine bus runs every 20 minutes from Incheon International airport to the hotel (04:45~22:35). Please visit to check the schedules.
http://www.kallimousine.com +82 (0)2 2667 0386
From the Airport to Seoul Koreana Hotel, take KAL Limousine Bus at the Incheon International Airport: Bus Stop 4B.
It will take about 80 minutes. Tickets are sold at the airport terminal.
Service No. 6701 : 16,000 KRW / City hall area
For more information, please visit the hotel hompage: http://www.koreanahotel.com/2013_home/en/hotelinformation/location.asp



From Koreana Hotel to KIAS

Take subway line 1 (blue) at the City Hall Station heading for Soyosan. Get off at Hoegi Station.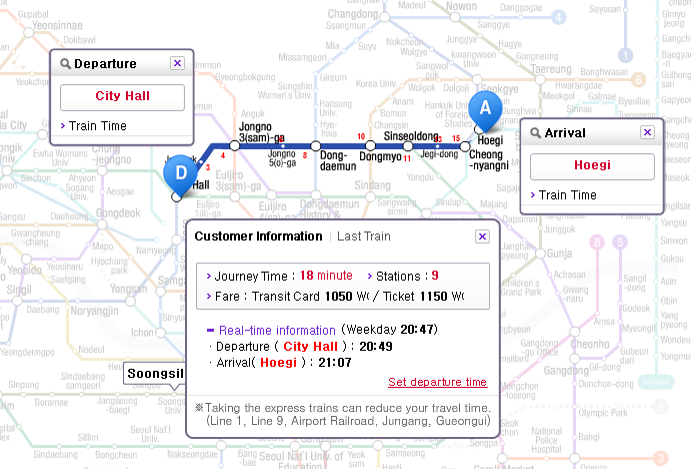 From Hoegi Stataion, you may use public transportation to KIAS.


Bus

From exit No. 1, turn left and follow the sidewalk on the right until you reach the intersection and crosswalk.
Cross the street and turn right. Go straight until you see the bus stop.
Take No.273 and get off at 'KAIST Campus/Hong-neung Elementary School'.

Taxi

Take a taxi from exit No.1. Show the 'Direction for Taxi Driver' to the taxi driver
so that he or she can understand where you are going. It will cost about 3,000 Korean Won.