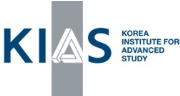 Haevichi Hotel & Resort Jeju
* Address: 537, Minsokhaean-ro, Pyoseon-myeon, Seogwipo-si
Jeju Special Self-Governing Province, 63629, KOREA


Reaching Jeju Island

1.
Direct international flights to Jeju Island (CJU)


Information is available at
Jeju International Airport website
.


2.
From Incheon International Airport (ICN)
–
http://www.airport.kr/eng/

Do

mestic flights from Incheon (ICN) to Jeju Island(CJU) is very limited (once a day).
Gimpo Airport has many flights daily to Jeju Island (via Korean Air, Asiana Air, Jin Air, Eastar Air, Jeju Air, etc).
To reach Gimpo from Incheon, take a Limousine Bus or the Airport Railroad (40 min.).
From Jeju Airport to Haevichi Hotel


1. Shuttle bus
The hotel shuttle runs to and fro Jeju Airport according to the following schedule, free of charge.
The bus departs from Bus parking lot B-1 at Jeju airport.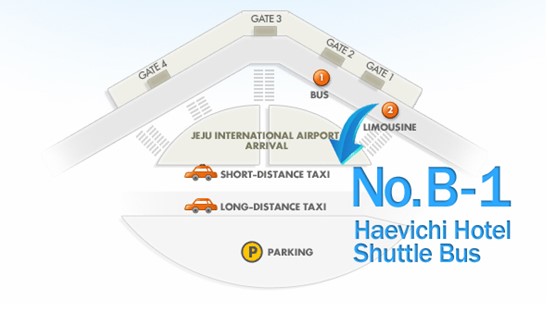 Airport > Haevichi Hotel
NO
Departure
Time
Stopover
Time
Arrival
Time

1

Airport

9:00

Golf course

10:00

Hotel

10:30

2

Airport

10:00

Golf course

11:00

Hotel

11:30

3

Airport

12:30

 

 

Hotel

13:30

4

Airport

14:00

 

 

Hotel

15:00

5

Airport

17:00

 

 

Hotel

18:00

6

Airport

20:30

 

 

Hotel

21:30

Haevichi Hotel > Airport
NO
Departure
Time
Stopover
Time
Arrival
Time

1

Hotel

8:30

 

 

Airport

9:30

2

Hotel

11:00

 

 

Airport

12:00

3

Hotel

12:00

 

 

Airport

13:00

4

Hotel

14:00

Golf course

14:30

Airport

15:30

5

Hotel

15:10

Golf course

15:40

Airport

16:40

6

Hotel

18:10

Golf course

18:40

Airport

19:40
2. Taxi

There are two taxi stands, standard taxi and Jumbo taxi (black SUV).
Take the standard taxi. The fare will be approximately 40,000 Krw ($36)

* Further information is available at the website (in Korean):
https://www.haevichi.com/hr/jeju/kr/about/location.hvc