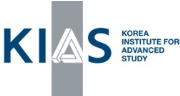 | | |
| --- | --- |
| Travel Information | Home > Travel Information |
o Haeundae Beach
Busan's No.1 beach, Haeundae boasts an emerald seascape, fine sandy beach and beautiful attractions. With its hot springs and excellent recreational facilities, it is also one of the most visited places in Korea with 500,000 to 600,000 tourists every summer.
o Nurimaru APEC House
In harmony with the exquisite scenery of Dongbaek Island, the venue of the APEC Summit Conference overlooks Haeundae Beach and the beautiful landscape around Gwangan Bridge. Another attraction that you should not miss is the traditionalstyled Korean pavilion re-built with a modern architectural touch.
o Dongbaek Park
The camellia and pine trees make a magnificent scene on Dongbaek Island, while the pathways and the trail to the summit of the hill promise a joyful promenade. At the summit, there is a bronze statue and a monument of Choe Chiwon, along with a stone carving on a rock at the southern edge. At the seashore, you can observe a statue of a mermaid that appears in a legend about Princess Hwangok.
o Moontan Road
Walk along the beautiful Moontan Road in the moonlight.The Moontan Road is one of Busan lovers¡¯ favorite dating places because of its romantic atmosphere created by the moon-shaped street lamps that illuminate the surrounding woods. It¡¯s a 30-minute walk connecting Dalmajigil Road, Dalmaji Garden Trail, Dalmaji Oeulmadang and Kudeokpo.
o BIFF Square
PIFF Square confirms Busan as a city of cinema. The cinemas of Nampo-dong are located in this plaza, where you can enjoy movies, shopping and entertainment. A circular stage and the hand prints of world-renowned movie celebrities set into the pavement of the plaza are reminders of the fact that this was the main venue of the Busan International Film Festival.
o Gwangan Bridge(Diamond Bridge)
When you drive across Gwangan Bridge on a fine day, you can see the best tourist attractions of Busan at a glance, including the Oryukdo Islands, Dongbaek Island and Dalmajigil Road. At night, this creates a very attractive atmosphere with all the bright lights of the city. In October, when the ¡°Busan Festival of Light¡±takes place, Gwangan Bridge is more beautiful than ever.
o Taejongdae
Taejongdae, a park located at the southern end of Yongdo Island, commands magnificent views. The name Taejongdae comes from the fact that King Taejong Muyol of the Shilla Dynasty was infatuated with this scenery and made frequent visits to this area. This location is the closest point to the Japanese island of Tsushima, which you can see from Taejongdae on a fine day.
o Haedong Yonggungsa Temple
his temple, which looks as if it were rising out of the deep blue ocean, continues to attract visitors because of the legend that says that one of your wishes will come true, if you pray for them sincerely enough at this temple. Images of the signs of the Chinese zodiac and sexagenarian cycle are enshrined here. A tower wishing for traffic safety has also been installed at this temple.
* Reference
- http://etour.busan.go.kr